Close
LEARNING PATH
Early access
Palletizing
Learn to optimize your end-of-line operations and increase productivity with cobot palletizing solutions. 
The learning path is divided into three main parts, following the same structure as most automation projects; Planning, Deployment and Operation. 
NOTE: All content is currently only available in English.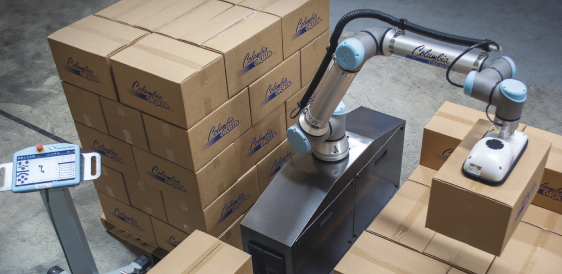 Planning
Is my automation project feasible? How can I check? 
In the planning stages, you will learn how to document your existing process and the steps you must take in preparation for automating it. This includes drafting a cell layout, performing a reachability test, selecting a suitable gripping system and performing a grip test.
Planning goals
Determine project requirements
Verify feasibility
Define technical specifications to deployment
Deployment
This content is under construction
Deployment goals
This content is under construction
Operation
This content is under construction
Operation goals
This content is under construction